What can we accomplish together that we couldn't accomplish alone?
We're listening to our global Community of education changemakers, identifying challenges and opportunities, and focusing on maximum global impact.
Our 2023 project cycle is designed to keep the momentum that we build at our Community events in February.
Look for quarterly updates in our upcoming living annual report, debuting in April 2023!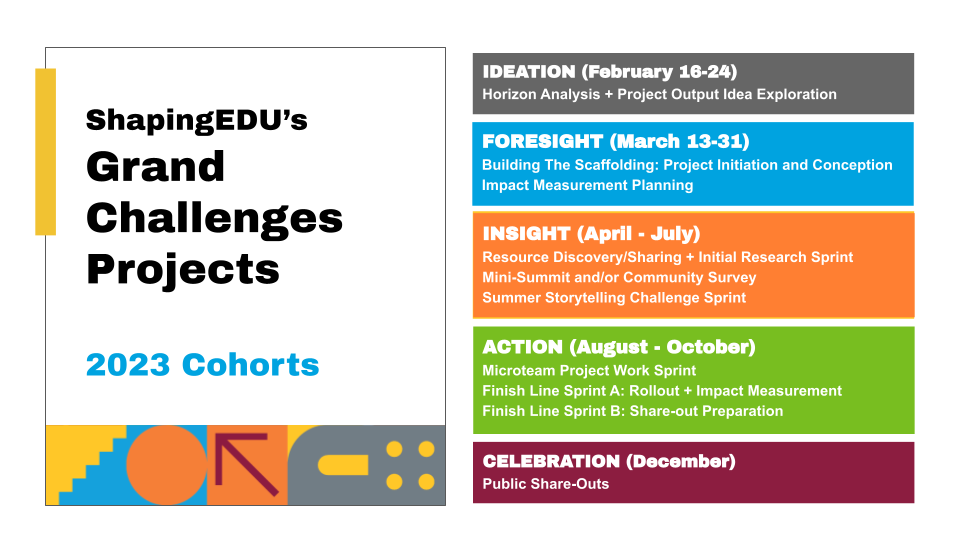 No