Are We There Yet?
Capturing the Evolving New Now in Learning
PRIMARY CATALYST
ShapingEDU Call To Action #1: Design the dynamic "new now"
SECONDARY CATALYSTS
ShapingEDU Call To Action #4: Enable data-driven & evidence-based learning futures
ShapingEDU Call To Action #2: Humanize learning for students' whole, authentic self
INTRODUCTION
We are highly ambitious, collaborative storytellers deeply inspired by what we have seen teacher-trainer-learners do in response to the coronavirus pandemic. We see value in telling our diverse, global community's stories and collecting stories to be shared from and by others. We want to expand the range of voices currently heard so we retain, disseminate, and build upon successes in learning during the pandemic.
We seek to learn and grow from the stories ready to be told. Hearing and sharing stories is necessary to do this. By collecting and documenting these stories, we can better prepare ourselves and those we serve to deal effectively with unexpected changes at the small-, medium- and large-scale levels. We want to look for and encourage others to watch for those potential "Black Swans." We want to be proactive in developing skills needed to respond effectively to those Black Swans that are landing on our pond. And we want to help create antifragile organizations--those organizations that actually become stronger as a result of having faced enormous challenges.
We want to foster antifragility by keeping the successes, learning from the less-successful approaches we've seen, and identifying missed opportunities for change--turning short-term failures into long-term successes. We also want to dig deeper, identifying community structures that support antifragility, how they arise, and the challenges that they face.
We hope you'll join us in this effort to encourage positive action. Together, we will build upon existing innovations we are seeing and helping to create so we create an enlightened journey toward success in the post-pandemic era that is permanent, accessible, and as antifragile as it can possibly be.

PROJECTS
ShapingEDU LIVE Event | Capturing Our Stories: Successes and Challenges in Pandemic Teaching & Learning (January 27, 2022)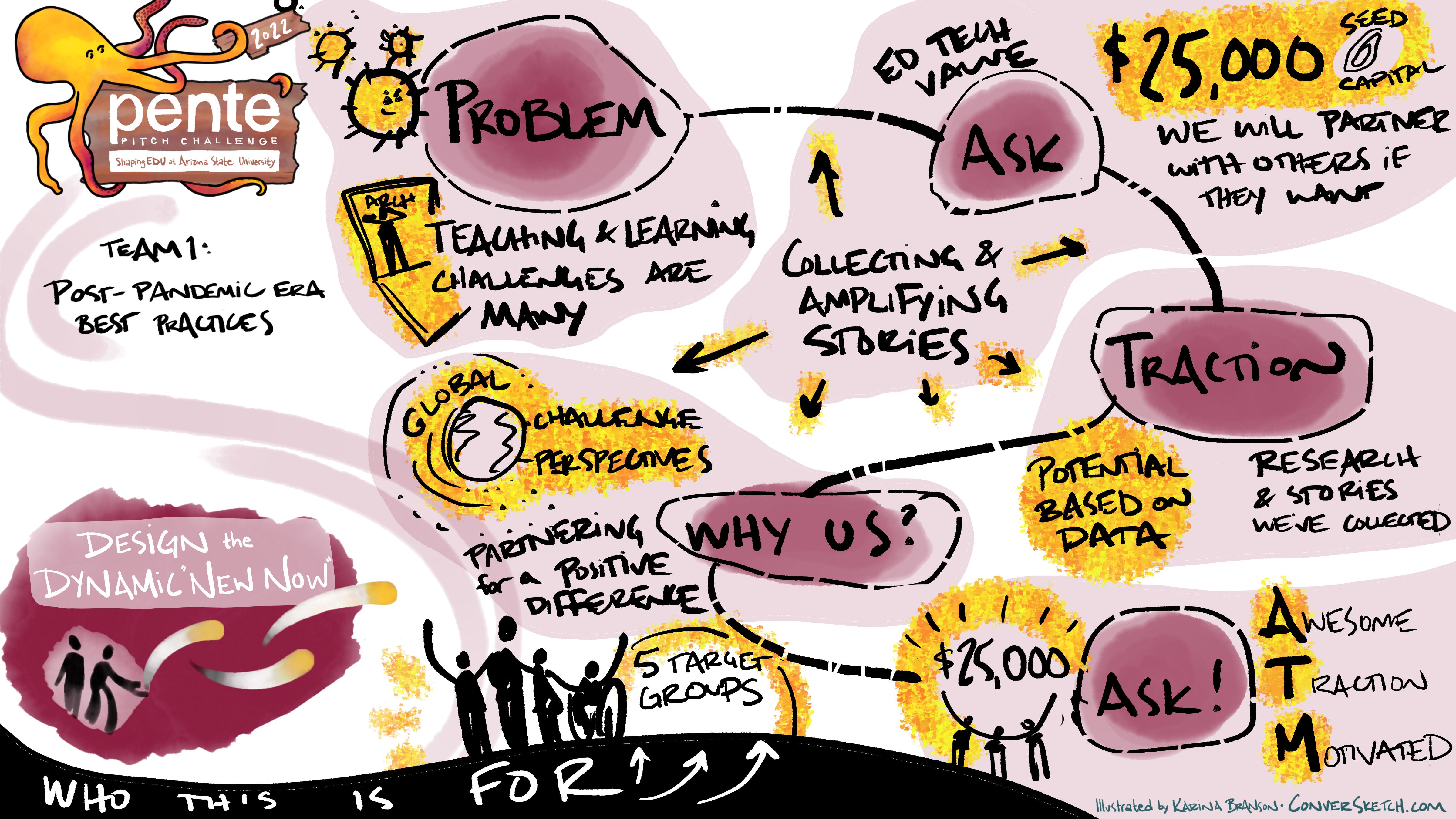 SPONSOR
Stephanie Pierotti
Director - ShapingEDU at Arizona State University
stephanie.pierotti@asu.edu
TEAM LEADERS
Lisa Koster
ShapingEDU Groundbreaker
Professor, Conestoga College Institute of Technology and Advanced Learning
Based in Ontario, Canada
Project Focus: Effective use of educational technology and best practices to enhance the learning experience and promote student success
lisa@proflisak.ca
Paul Signorelli
ShapingEDU Groundbreaker and Storyteller in Residence
Writer-trainer-consultant-presenter at Paul Signorelli & Associates
Based in San Francisco, California
Project Focus: Libraries and workplace learning
paul@paulsignorelli.com

TEAM MEMBERS
Tula Dlamini
Advisory Board member, RISC-RISE: Consortium for Regional Integration and Social Cohesion-Social Elevation at University of Johannesburg
Senior Manager: Politics & Policy Analysis at Nedbank Group Strategic Relations and Public Affairs
Background in Broadcasting and Lecturing in Journalism
Tulad@nedbank.co.za
Chris Ditzler
Associate Director of Operations Online Education
University of Nevada Las Vegas
Project focus: Instructional design and employing best practices in online, remote, and hybrid learning in the post pandemic era.
christine.ditzler@unlv.edu
Tom Haymes
ShapingEDU Groundbreaker and Innovator In Residence
Political Scientist and Technologist at IDEASPACES
Based in Katy, Texas
Author of Learn at Your Own Risk (2020) and Discovering Digital Humanity (forthcoming)
tom@ideaspaces.net
Ruben Puentedura
ShapingEDU Groundbreaker and Innovator in Residence
Owner at Hippasus
Education researcher and consultant; creator of the SAMR Model and the EdTech Quintet
Based in Western MA (Williamstown, MA)
Project Focus: learning design for remote education across a range of scenarios and contexts
rubenrp@hippasus.com