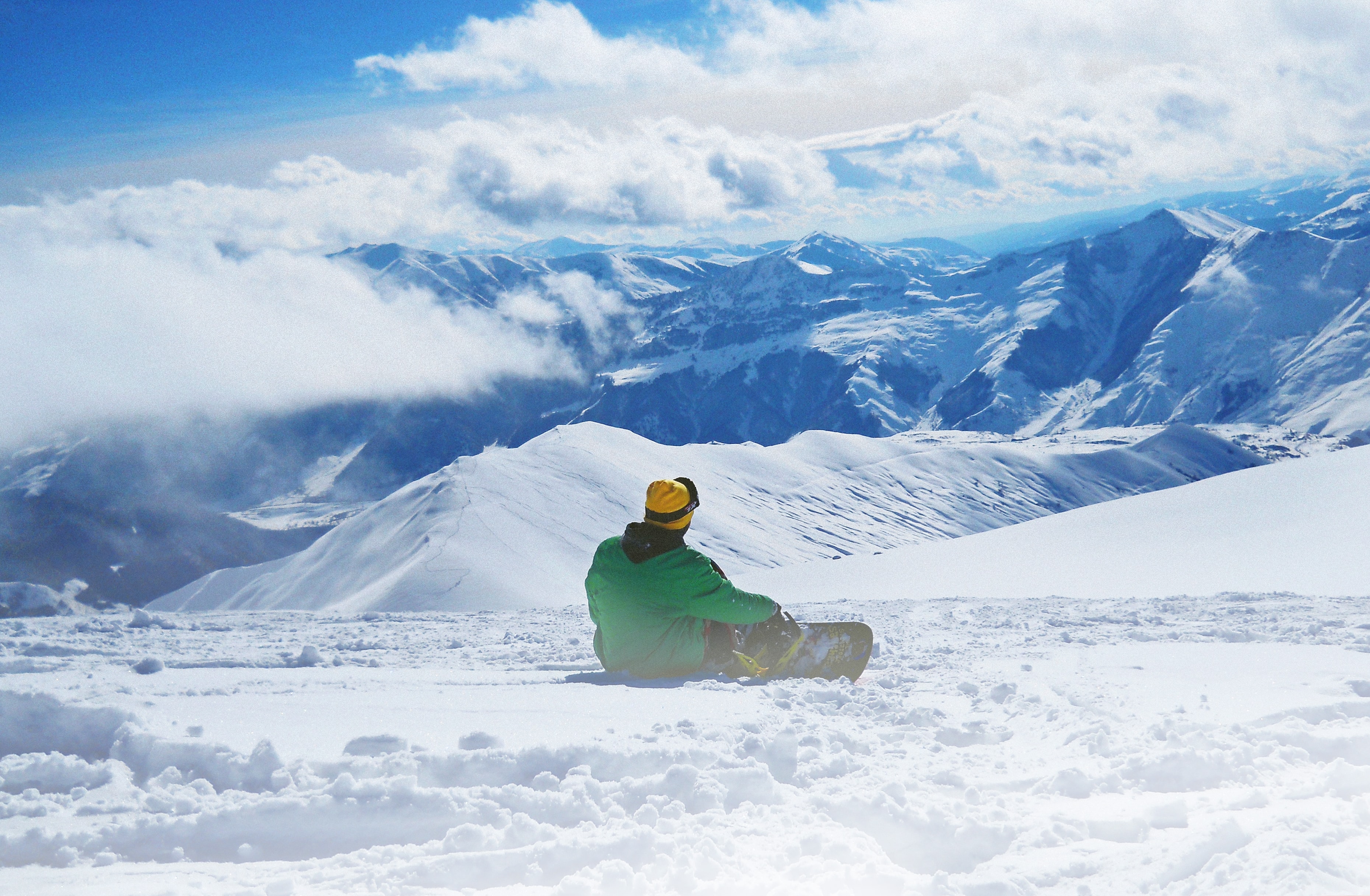 Winter Games
January 5-7, 2021 | Digital Immersive Experience
First we build smart campuses, then smart regions - then worlds.
The Winter Olympics may have been postponed, but ASU is hosting our own global games. At this free, virtual event from January 5-7, 2021, join an international community of changemakers (educator leaders, smart city experts, students, faculty and technologists) engaged in a breadth of activities designed to surface the best in emerging approaches for shaping the future of smart campuses, cities and education -- during and after the pandemic.
Examples include sessions with an Olympic athlete that applies lessons learned on the track to the classroom, a deep dive into how cities can partner to optimize resources, a digital learning strategies hackathon and more. What connects this vibrant Olympic Village of activities across three days? All sessions are about actively shaping the future, often exploring disruptive tech and trends for their role in enabling the best of humanity. Three tracks allow participants to choose one course or adventure across them all, and sessions are either breakouts (45 min), hackathons (105 min), values-led gatherings around key topics (like equity) and social events.
We're also leveraging this as an opportunity to host our annual Smart Region Summit at the Winter Games through a specialized track (designed  by The Connective) about smart city and region planning. This gives you the chance to work globally to achieve the goal of creating smart campuses, smart cities, smart regions …and a smarter world. We're getting the slopes ready for you! The Winter Games is the closing event of ASU's Innovation Quarter.
Registered and looking to join a session?
Join the sessions at their scheduled times directly from the daily program pages for Jan. 5, 6 and 7.
Missed a Session? Don't worry we have you covered!!
We know you're an Olympian, but you're also human and might not be able to attend every session. That's why our Olympic Keynotes, Ski Lodge Firesides and breakout sessions will be recorded and shared to continue your quest for the gold (at your convenience). 
To watch a session, simply click the 'Watch Now' button on the daily pages. 
We'll be adding videos as they become available to the ShapingEDU YouTube channel. Be sure to subscribe to the ShapingEDU YouTube channel to be the first notified when new recordings are added!
Fresh Tracks
Each day over the course of three days will feature an open plenary (keynote) and set of current breakout sessions afterward centered around the below tracks. Each day will conclude with a plenary around the ice rink followed by an evening social activity.
All times below are in U.S. Mountain Standard Time.  
The official track of the 3rd Annual Smart Region Summit, in partnership with The Connective
Smart campus. Smart city. Smart region. Smart world. Spaces and places around the world are being equipped with internet of things-enabled technologies to collect data and inform smarter practices that support people and infrastructure. Enjoy the views on this cross-countries tour guided by smart city architects from The Connective.
The pandemic has been a daunting blind run, with downslopes and upslopes and zig zags. As we learn to breathe in new altitudes, we've also gathered new research and new skills that could become permanent fixtures of our new reality. Sessions in this track address the core question: Where do we go from here? Join us for value-led conversation and working sessions to explore and further visions for the future.
Even the most accomplished medalist must conquer their fears. The pandemic has accelerated the use of all things digital, and everyone is barrelling through the barriers when it comes to digital fluency and the emotional support needed. What's new in technology? How is it being used in innovative ways to create new opportunities and solve challenges? Let's climb that mountain together and talk about what's needed to reduce friction against our sleighs in the next normal we're creating.
Bulletin Board : Special Activities
Reimagine Smart Cities in a post-COVID World
January 4-8, 2021
This week-long, immersive "moon shot", design project partners with industry professionals and Infosys, giving students free access to the next-gen technical training platform, Wingspan!
Learn more 
The Winter Games is a proud part of ASU's Innovation Quarter.
December 7, 2020 - January 8, 2021
With special thanks to the ASU University Design Institute. innovation.asu.edu
Winter Games gives back!
January 8, 2021
ShapingEDU Winter Games is honored to support the Human Services Campus with a $5,000 donation that will be used to provide lunch for over 500 local community members experiencing homelessness. Team members from UTO will volunteer their time to distribute meals on January 8, 2021.