Sharing pandemic-era lessons learned through storytelling
Stephanie King
— Aug 19, 2022
Stories help us bring facts to life and allow us to experience others' diverse cultures and perspectives. They enable us to shine the spotlight on our commonalities and celebrate our differences. That is exactly what our ShapingEDU storytellers are doing through the Are We There Yet? Capturing the Evolving New Now in Learning project. 
This international group, which first collaborated as an Action Team at the 2022 Pente Pitch Challenge, is collecting and sharing human-centered stories that highlight the experiences of students, educators and trainers experienced during the COVID-19 pandemic. (You can find all their work at the project's playlist on ShapingEDU's YouTube channel.) The project will culminate with a white paper shared on the findings of all interviews conducted.
We recently connected with two of the project's leaders, Paul Signorelli and Lisa Koster, to learn more about how the project has progressed, common themes of interviewees and what's to come.
ShapingEDU: How do you describe ShapingEDU and the "Are We There Yet?" project to people who are just learning about them for the first time?
Paul Signorelli (PS): The Are We There Yet? project is a great example of what the ShapingEDU Community produces. ShapingEDU is a global community of teacher-trainer-learners looking for concrete, actionable ways to reshape our lifelong learning environment in the digital era through collaboration. 
Are We There Yet? is a collaborative attempt, with colleagues from several countries, to document and disseminate useful information about how we're responding to learning during and beyond the COVID-19 pandemic. We hope that what we are capturing and sharing will provide positive inspiration for others attempting to create a new and better future rather than waiting for a return to a "normal" that, quite frankly, left a lot to be desired.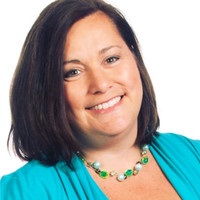 Lisa Koster (LK): COVID-19 turned the whole world upside down. When schools were forced to close, it left many teachers, students, and parents struggling to figure out what to do.  Classes were forced online and for many, especially younger students, and students without technology, this was a very difficult time. 
Faculty and students faced many challenges and many came up with very creative ways to insure that the learning kept happening. This project seeks out those stories so we can share with the world the successes (and failures) that transpired. No matter where we were in the world, we faced very similar challenges.
ShapingEDU: How many people have you interviewed? How many interviews do you plan to conduct? What are the goals of the project?

LK: The goal is to interview approximately 25-28 individuals by the end of the year. We currently have 5 interviews posted, and there are more coming soon.
ShapingEDU: Like Paul mentioned, ShapingEDU is all about actionable outputs. What resources have you created from this project that can be shared with the Community and beyond?
PS: The initial products, which we are sharing as quickly as we can produce them, are the five- to 10-minute edited videos we're posting on the ShapingEDU YouTube channel through an Are We There Yet? playlist. We also hope to post the raw footage from each of the hour-long interviews so scholars will have access to that material for their own purposes. 
Other products might include 15-minute compilation videos where those of us involved record and share conversations about trends we are spotting each time we finish a total of five interviews; that effort would be both a useful summary of what we're seeing as the project proceeds and a sort of "rough draft" of what will eventually be more completely captured in a proposed white paper summarizing what we are finding.
LK: We have also created a guide to how to conduct an interview. In addition to a downloadable PDF, there is a video explanation that is posted on the ShapingEDU YouTube Channel.
ShapingEDU: What are some of the most interesting stories that you've heard to date?
LK: The student interview with Francesca is one of my favorites. ShapingEDU has always valued and included the student voice in everything we do. As teachers, it's important for us to understand the student view.
PS: Among the many is Maurice Coleman's story about being a student (earning a Bachelor's degree) as well as a trainer (working onsite and online in a library and also developing and facilitating workshops and delivering keynote addresses in a variety of settings) at the same time. 
It was fascinating to me because it provided a playful opportunity to have Maurice — a longtime friend and colleague — engage in a game of Maurice the Trainer suggesting things to Maurice the Student, and vice versa. It was helpful that he's a tremendously introspective person capable of switching perspectives quickly to the benefit of the stories he tells.
ShapingEDU: What are some of the common themes you hear when conducting interviews?
PS: Those who seem to be doing well during these terribly challenging times share several things in common. They are: 
flexible
willing to try new things at the drop of a hat
not afraid of or thrown off kilter by the short-term failures that lead to long-term successes
bring a tremendous sense of humor combined with humility and persistence to all they do
They also, as people facilitating lifelong learning, are lifelong learners themselves—something that is obvious when you consider their willingness to spend time being interviewed about what they are doing because they understand that, by participating, they will also be learning. 

ShapingEDU: What have you gained from being part of this storytelling project?

PS: As a lifelong learner myself, I'm gaining a wonderful opportunity to learn from some of the best teacher-trainer-learners I know — those I'm interviewing and those whose interviews I've had the pleasure of watching in the edited videos posted on YouTube. 

I'm also having some of what I already knew reinforced and revitalized through the stimulating comments I'm hearing from the people whose thoughts we've been sharing. I'm gaining a reinforced sense of optimism that, with the support of wonderful colleagues, something positive and long-lasting can and will come out of the tragedies so many of us have experienced since the pandemic began.

ShapingEDU: How do you plan to wrap up this project?

LK: Once we have enough stories, our colleagues Tula Dlamini and Ruben Puentedura will be conducting an analysis of the recordings and writing a paper on their findings. As to where we will go beyond that, that's TBD.
---
Anyone interested in being interviewed or interviewing colleagues for the Are We There Yet? project should contact Lisa (lkoster1@asu.edu) and Paul (paul@paulsignorelli.com) so they can learn more about how you'd like to be involved in the project.

Watch all the Are We There Yet? interviews in the project-dedicated playlist on ShapingEDU's YouTube channel.